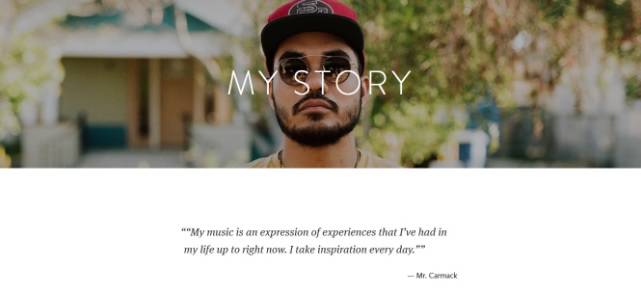 It's been almost two years since I've started this site dedicated to
Aaron Carmack
aka
Mr. Carmack
. Now looking back to the days when I started blogging, I've never really thought I would even work nor even talk to
Aaron
, but last year in
September
,
Aaron
contacted me and asked if I would like to work for his
Official Site
and ofcourse I said hell fucking yeah, and two days ago, the
Official Site
finally launched with the release of his
Red EP
. This will be my last post on this wonderful blog and will keep working on the
Official Site
for now on, so go ahead and jump to
mrcarmack.com
and Bookmark it. Just wanted to say, thank you for all the 75 thousand clicks and all the love y'all been giving me all this years, see you on the other side!
Art is never finished, only abandoned!

-
Mika
*mrcarmack.com