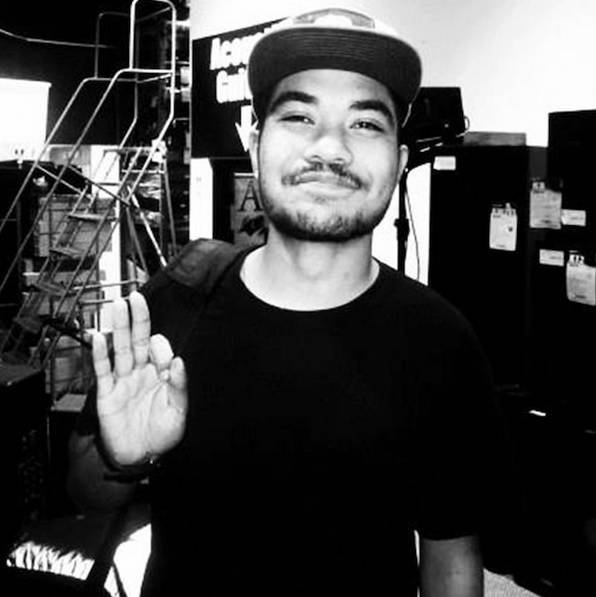 Aaron Carmack
also known as
Mr. Carmack
is a
Hawaii
-based producer blurring the distinction between
Hip Hop
and
Dance Music
in a progressive way that has even the most seasoned producers scratching their heads. Born and raised in
San Francisco
,
Mr. Carmack
is one of the most exciting new producer/performer talents currently bubbling up from the new
DIY
electronic music underground.
Currently based in
Honolulu
,
Hawaii
, over the last few years his peerless idiosyncratic beats have caught the attention of ears across the globe. Low-key and humble, he's been pushing his music through its strength alone, disregarding the cult of celebrity for something slower smoldering yet ultimately longer lasting. Disseminating his message/expression via single and
EP
releases through
Soundcloud
,
Bandcamp
and email blasts to crucial
DJs
and blogs.
Things reached an early peak for
Mr. Carmack
at the start of
2013
after achieving the
#1
chart spot on
Bandcamp
twice
with
Bang, Vol. 3
and
Life/Death
. Releases through key labels
Mad Decent's Jeffree's imprint
,
Soulection
and
Team Supreme
started flowing, as well as the opportunity to perform live at
Coachella
and
Low End Theory
in
Los Angeles
. In the months since,
Mr. Carmack's
cult has grown, leading to acclaimed appearances across the globe, yet more perfectly pristine explorations of the spaces between synth-funk, trap, ambient and beats, and the opportunity to get into the studio with
Pharrell
,
Djemba Djemba
and
Diplo
.
"French horn, piano, drums, percussion, trumpet, bass, ukulele, guitar, melodica. Ableton, reason, protools, garageband, audacity, audition, max/msp. House, drum and bass, hip hop, trap, electro, complextro, progressive, backpack, bass, funk, synthpop, jazz, classical. Produce, mix, master, compose, arrange, edit, consult, review, and just be a fan. my life is music, and my work is reflective of my passion. i do not represent anyone, anything, or anyplace but myself. while you reach God, I will reach true understanding and knowledge through experience. neither are attainable, but hey, its the best i got." - Mr. Carmack